SUNNYDAZE WHELPING BOX"
**Young adult dog availability and older puppies are listed at the bottom of this page**

If you are interested in a Labrador as a companion we strongly suggest that you do plenty of research and get on a waiting list with a reputable breeder.  Remember this is a companion that will spend the next 14 or so years with you.  Waiting for the right Labrador from the right breeder is well worth it.  Talk to breeders and visit their home, dogs and facility.

What you can expect from us:  A healthy puppy that is both sound in mind and body.  Before leaving us all of our puppies will have had their first vaccination, several de-wormings, have a microchip in place, go home with 30 days of free Pet Insurance thru Trupanion and will have had its first well puppy exam with a Veterinarian.  You can be assured that the sires we use and the dams from which our puppies are born have multiple breeding clearances, of which you will be provided copies of.


Feel free to inquire at SunnydazeLabradors@hotmail.com   References are available upon request


CURRENT AND EXPECTED LITTERS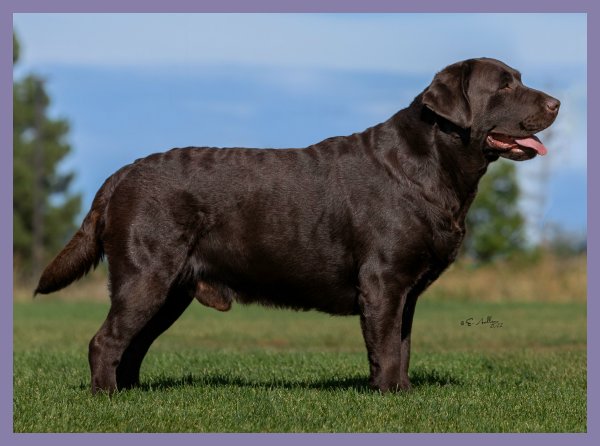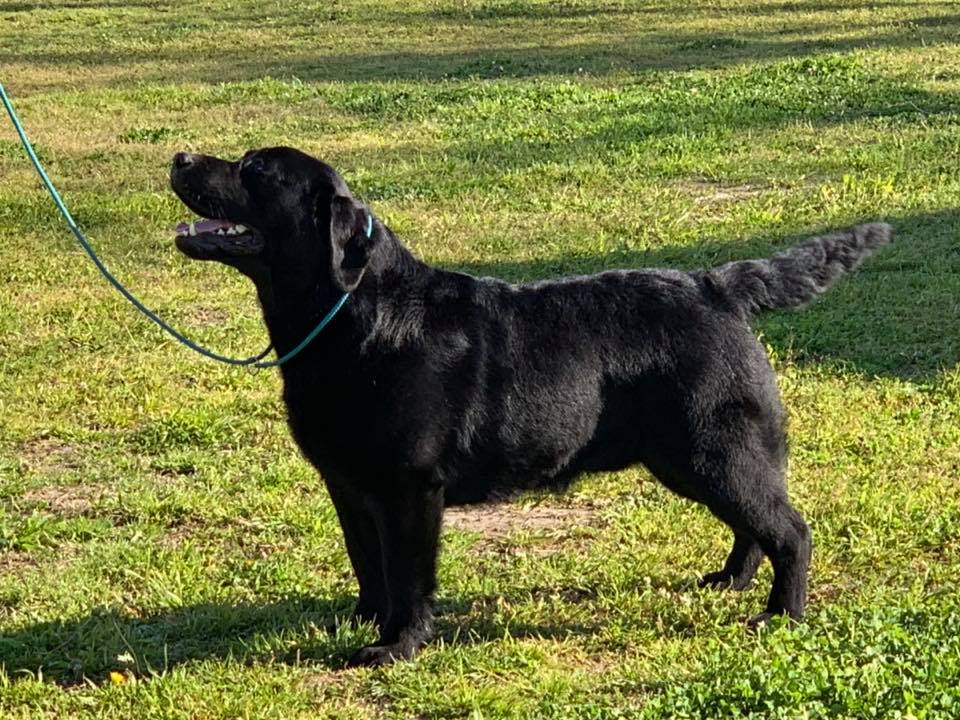 Blacks born 11/30/23 - Female available
*******************
If you would like to join our waiting list please email us.
If you are interested in obtaining a puppy from us at Sunnydaze we highly recommend you contact us soon and join our waiting list.  Our puppies are almost always sold before they are born and waiting lists fill quickly.  If we don't have anything available we'll be more than happy to refer you to other reputable breeders in the area.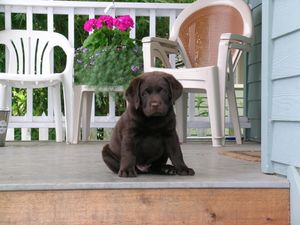 Young Adults or Older Pups Available
Dogs listed here are retired show dogs or older pups that we have decided to place for various reasons, they are sound and healthy.  They will be for sale or available on a co-ownership.  Older pups and young adults for sale are typically
offered at a higher price than a baby puppy
considering the investment of time, training and care that have been put in to the dog to date.  They are up to date on immunizations, are micro-chipped, crate trained, go well on leash.  All have basic manners but would benefit from a structured obedience class. 
No older pups or young adults available at this time.  Check back often.
~ Last updated 12/2/2023 ~
Please email us for information SunnydazeLabradors@hotmail.com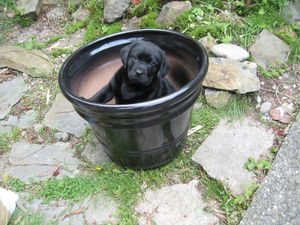 You are visitor number: 247441