SUNNYDAZE LABRADORS is a small breed preservation kennel established in 1987, located in Bellingham, Washington.  We are active primarily in conformation shows both in the United States and Canada.  Currently we live with about 8 Labradors varying in ages from a few months to old timers.  We like to keep the number of Labradors we live with relatively low so all get enough individual daily attention and we can enjoy time for other interests with our family.   After many years in the breed and a lot of work in 2019 I became an AKC judge for the Labrador Retriever.

My adventure in this marvelous breed started with a lovely pet quality girl who was AKC registered as "Lindy's Cognac Au Cocoa, WC, JD, Am/Can CD, I called her Jena.  She was of field trial lineage and a wonderfully whip smart girl, quite active but did not properly conform to the AKC breed standard.  We were successful in the field and obedience competition but not the show ring.  After watching the conformation dogs I wanted to compete there as well so went on to search for a dog that could get in that ring too.

My first traditional show Labrador was a chocolate girl AKC registered as "Can CH Harbortop Rockmeadow Dawn, WD, CD".  She came to me at three years of age.  She is still part of some of our dogs lineage today.

When we breed for a litter of puppies we do so for ourselves, to preserve the breed and to keep the best conformation show potential puppy or puppies.  Sometimes we keep one puppy and sometimes we keep several puppies from a litter and continue to evaluate them as they grow.  We are always striving to be producing puppies better than their sire/dam and with the quality to be our next Champion.  All of our puppies are born and raised in a home environment, they get a lot of attention and socialization.  The pups we have available for sale go to selected homes who desire a healthy, sound family companion.  Before leaving us all puppies have their first vaccination are wormed as well as micro-chipped and have had a full Veterinary examination.  

All of the adults in our breeding program are OFA certified for hip and elbow joint soundness through OFA (Orthopedic Foundation for Animals).  All of our dogs have their eyes examined annually by a Board Certified Ophthalmologist as well as clear of Progressive Retinal Atrophy via DNA testing or clear via parentage.  Our dogs also have heart clearances via Cardiologist.  All of our puppies are sold on AKC Limited Registration only.  We breed quality Labradors in all three colors, black, yellow and chocolate (no silver, champagne, or white as Labradors are not known by these terms or colors and nor does the Labrador parent club or AKC recognize them as such).  Sometimes our puppies are born with a small white spot on the chest, this is part of the AKC Labrador breed standard and is perfectly permissible in the breed.  

We feed exclusively Purina ProPlan Dog and Puppy Foods.  Every puppy goes to their new home with a Purina ProPlan Puppy Starter Kit.  These kits include a comprehensive puppy care guide, health record, puppy food sample bag and placeholders for breed specific information, photos, pedigree and more.

Correct Labrador TYPE, temperament and structural soundness are top priority in our breeding program.  Since we are first and foremost breeding for ourselves we desire to produce Labradors with correct breed type.  Temperament is also of utmost importance and one of the hallmarks of the Labrador Retriever.  The majority of our puppies go to family homes with children so sound temperament is critical.  We believe that not only should a Labrador look like a Labrador but it should act like a Labrador Retriever in your home, in the field or duck blind.  A true Labrador should NEVER show aggression.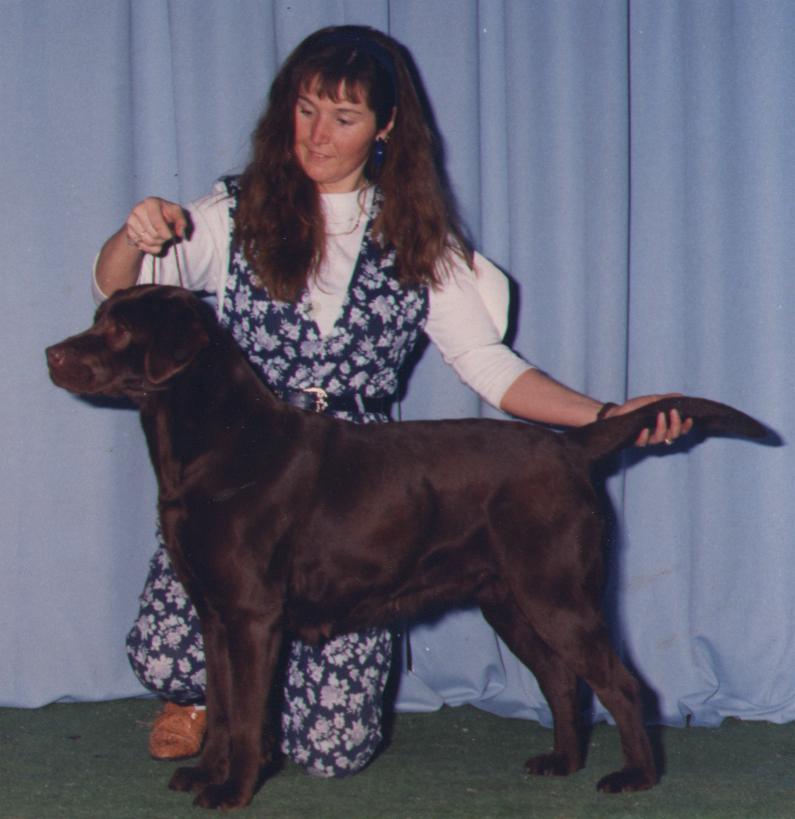 Can CH Harbortop Rockmeadow Dawn, WC, CD (circa 1989)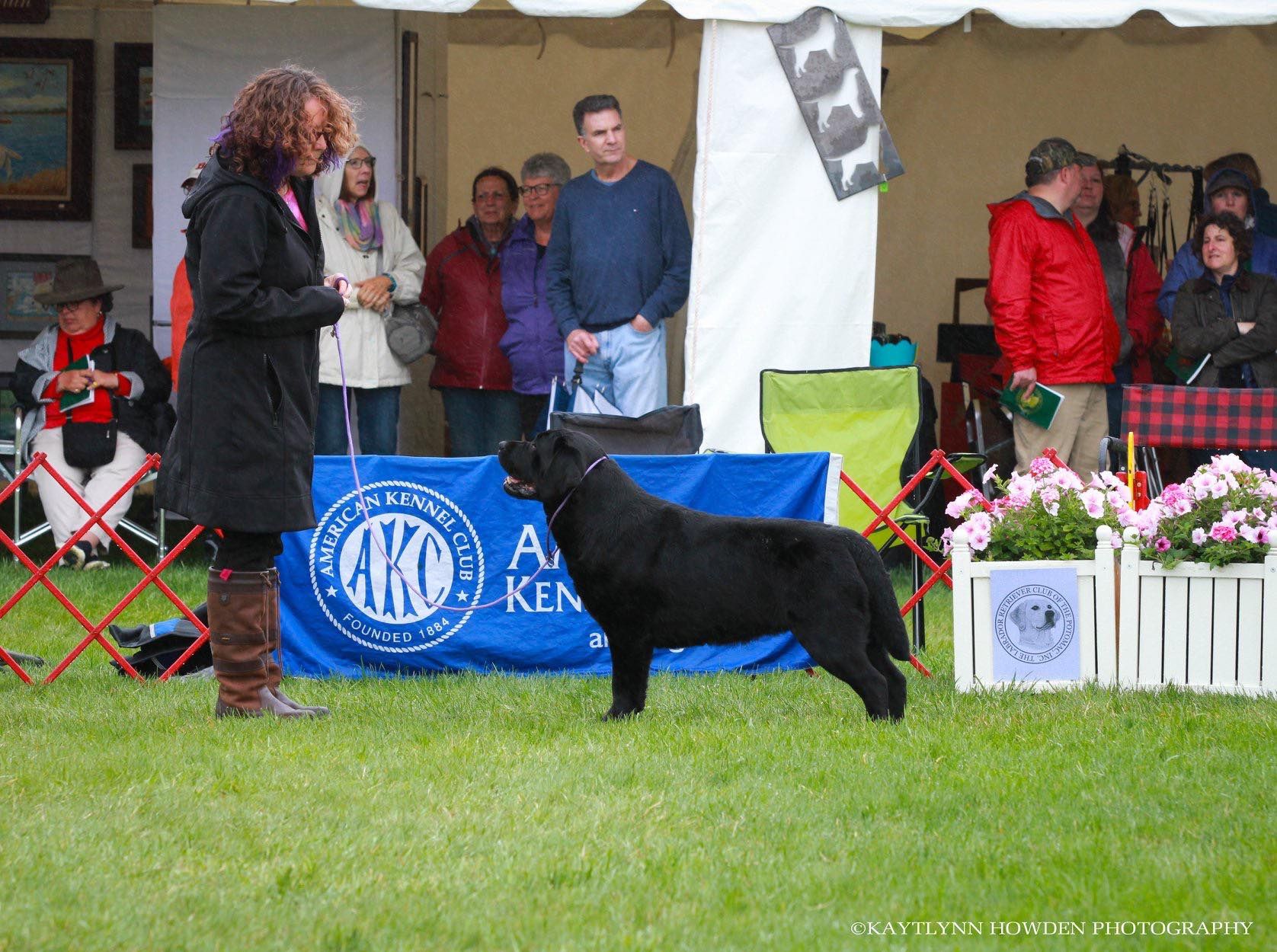 American Grand Champion Bronze / Canadian Champion Sunnydaze Vegas Long Shot
Shown at the Labrador Retriever Club of the Potomac 2019 in Frederick Maryland earning a Judges Award of Merit under Judy Heim, HySpire Labradors.